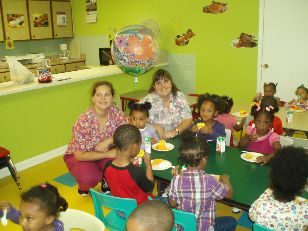 Bright Kids Academy is a day care and learning center licensed by Bright from the Start: Georgia Department of Early Care and Learning to provide educational services to children ranging from six weeks to twelve years of age.
Bright Kids follows the Georgia Early Learning Standards and have teachers and care givers who are highly motivated and trained.
We understand that each child is unique and believe that "every Child deserves a bright start". It is our mission to nurture and teach your children to bring out the best in them. We understand that parents have a choice as to who cares for their children, so we work hard to earn and maintain your trust.
Our school is closed camera monitored and access into our school is controlled by the use of a secure door. We are a uniform school. We maintain the state child to teacher ratio and our children are well fed. Yes, they can have seconds and the food is FREE. We provide transportation from homes and schools.
Our Addreess
Address: 8160 Duralee Lane, Douglasville, GA 30134
Phone: (770) 489-8986